Whilst they let intonation and vocabulary, colour and rhythmic energy flow into a new whole, the listener might just come to feel that time and space have become irrelevant.
Laudation for the German Record Critics Award by Helmut Rohm
Worth knowing;


▶︎ Since October 2019 europe-wide representation by Massa Konzertmanagement

▶︎
2020 Sponsoring of the Kulturstiftung des Bundes

reload stipendium 2020


▶︎
2021 Ensemblestipendium
Musikfonds/Neustart Kultur

▶︎
Basisförderung Neue Musik 2023/24
Our next concerts and projects:


Villa Elisabeth, Invalidenstr. 3, Berlin-Mitte
November 27, 2022, 8pm


focused - reboot


Program

Volker Blumenthaler |
innuendo
for sheng and string quartet (2021, premiere)
CHAN Ka Nin |
Moods of Lake Couchiching
for large ensemble (2020, premiere)
CHEUNG Pui-shan | Solar
Contemplation III
for large ensemble (2020, premiere)
CHUNG Il-Ryun |
Traumzeit
for sheng and string quartet (2018)
FUJIKURA Dai |
Bliss for ensemble
(2020)
Tomi Räisänen |
Kotona
für Koto und Streichquartett (2022, UA)

Production of the AsianArt Ensembles in cooperation with Kultur Büro Elisabeth
With friendly support of inm Berlin e.V.

15€/10€

Tickets
Ticket phone: 030 53675971



.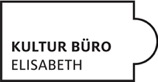 ●


Konzerthaus Berlin, Kleiner Saal
Dezember 1, 2022, 8pm


Zeitreisen



Program

AsianArt Ensemble |
Shinawi of Berlin
for ensemble (2022, premiere)
CHUNG Il-Ryun |
Nachtfahrt - Traumebenen

Lyrics by Cécile Gall for narrator, soprano and ensemble (2020)
Arne Gieshoff |
how about ? Wild Lines with Sijo

für Ensemble und Sampler (2020)
Myung-Sun Lee |
Aufschrei
for sheng and ensemble (2017)
Jongsung OH |
Rota Vitae
for sheng solo 2021)


Procuction of the AsianArt Ensembles in cooperation with Massa Konzertmanagement
With friendly support by Korean Culture Center

20€/ erm. 16€

Tickets

Tickettelefon: 030 203092101